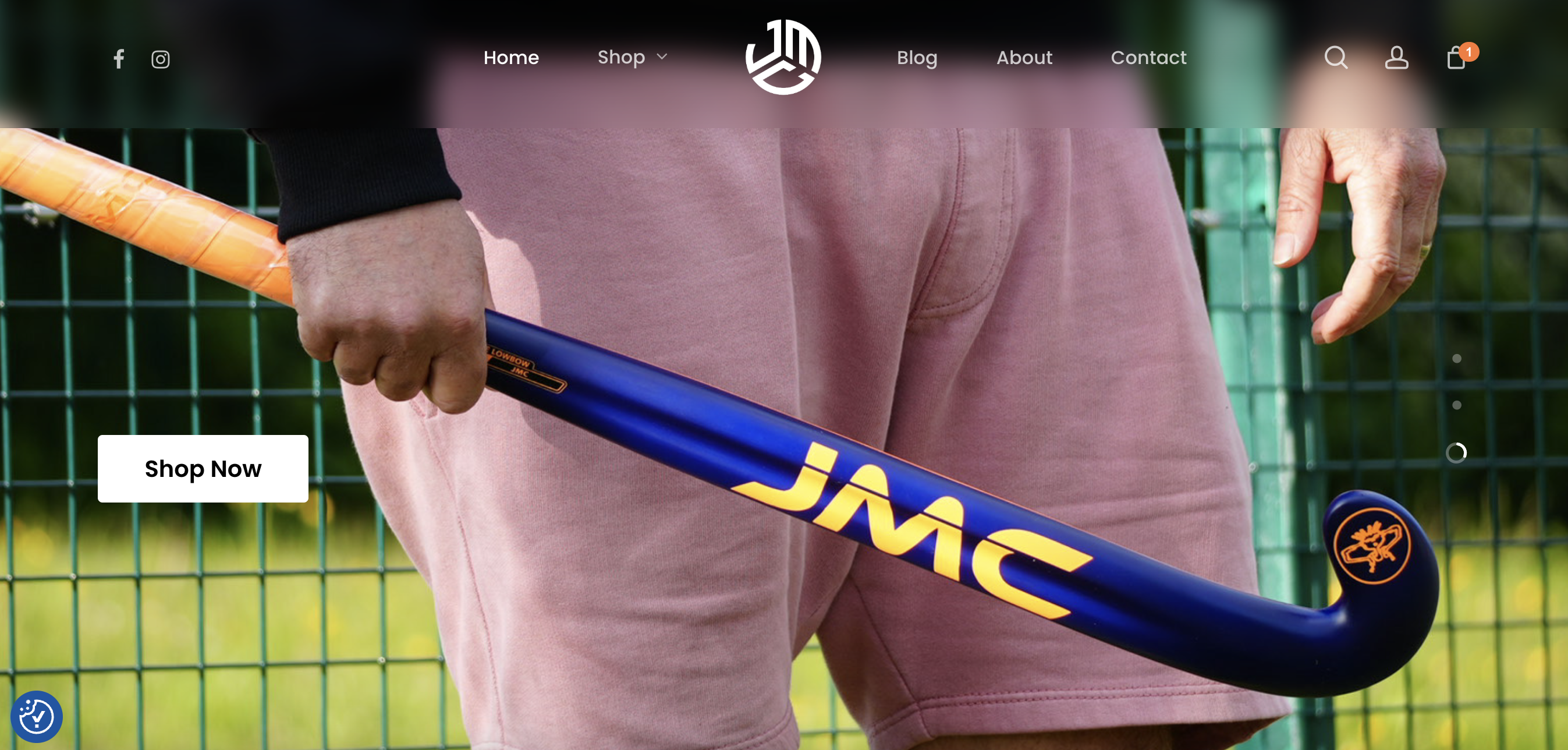 What We Did
Web Development, Responsive Web Design,  SEO
Client Overview:
JMC Hockey, a distinguished field hockey brand and team from Bristol, is known for its dedication to excellence in field hockey. They have established themselves as a key player in the field hockey community, offering top-quality gear and support to athletes and fans.
Our Role:
We had the exciting opportunity to develop a bespoke e-shop for JMC Hockey. Our objective was to create an online store that not only showcases their extensive range of field hockey products but also embodies the spirit and energy of the sport.
Design and Functionality:
Vibrant and User-Centric Design: The e-shop boasts a design that's as dynamic as a field hockey game. We used a vibrant color scheme and high-energy imagery to capture the essence of the sport, ensuring an engaging and enjoyable shopping experience.
Custom E-Shop Platform: Specializing in field hockey equipment, the e-shop features custom functionalities tailored to the unique needs of field hockey players and enthusiasts. It's designed to be intuitive, allowing users to easily browse and purchase gear.
Responsive and Mobile-Friendly: Acknowledging the active lifestyle of field hockey players, the website is optimized for all devices, ensuring a seamless shopping experience whether on a desktop, tablet, or mobile phone.
Real-Time Inventory Management: We implemented a real-time inventory management system, enabling JMC Hockey to keep their product listings up-to-date, reflecting the availability of items instantly.
Enhanced Customer Engagement: The platform includes features for customer engagement, like product reviews, recommendations, and an interactive blog section where users can read about the latest trends in field hockey.
SEO Optimized for Field Hockey Market: The e-shop's content is crafted with SEO best practices in mind, focusing on keywords related to field hockey gear, Bristol field hockey community, and JMC Hockey's products, to enhance online visibility.
Outcome:
The JMC Hockey e-shop is more than just an online store; it's a vibrant hub for field hockey enthusiasts. It successfully bridges the gap between online shopping and the energetic world of field hockey, offering an accessible, engaging, and comprehensive shopping experience for players and fans alike.