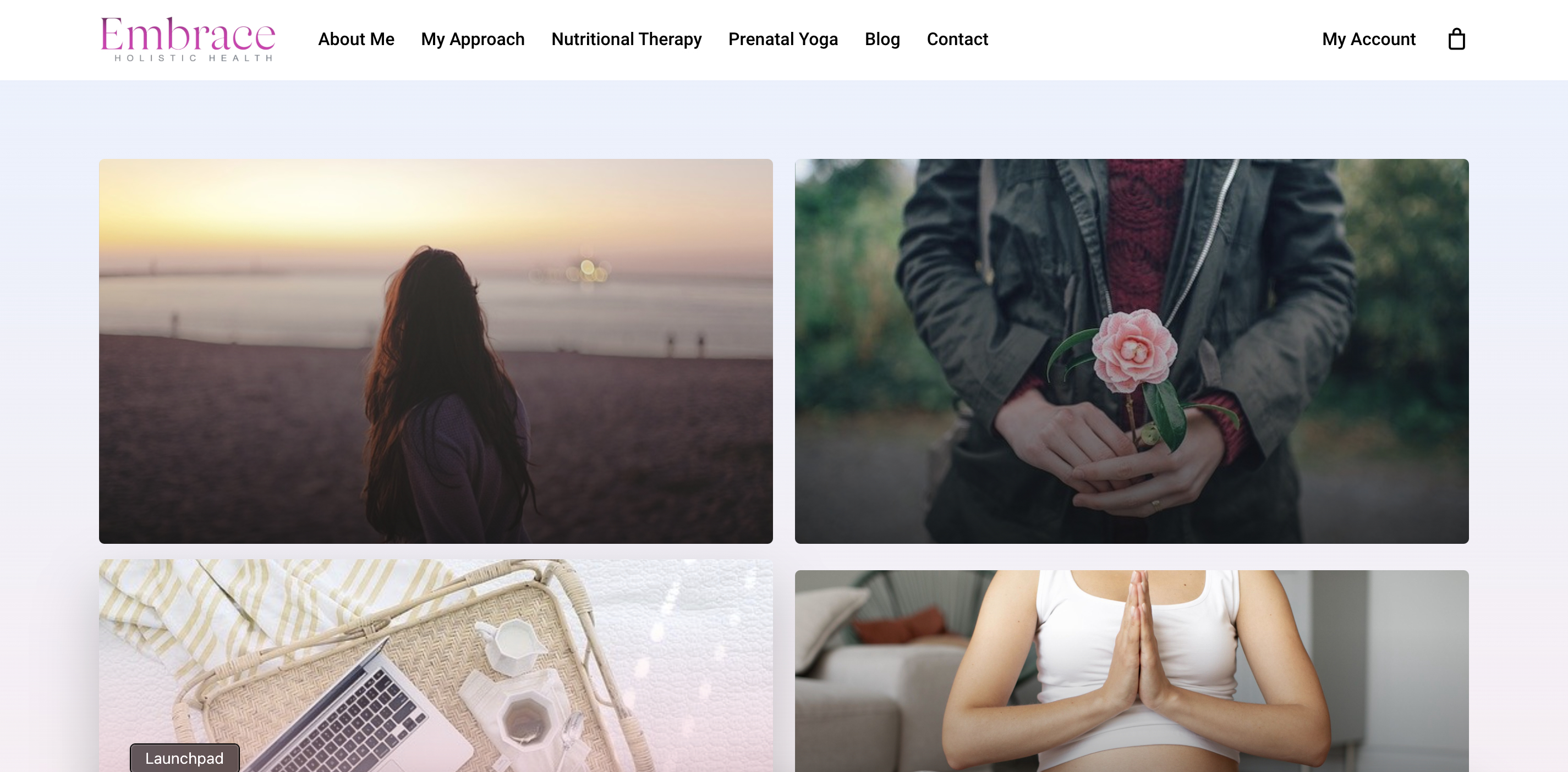 Project
Embrace Holistic Health
Client
Embrace Holistic Health
What We Did
Web Development, Responsive Web Design, SEO
Client Overview:
Embrace Holistic Health, a thriving wellness center, focuses on holistic prenatal care, offering services such as nutrition planning, prenatal and baby yoga, and comprehensive support for pregnancy and early parenthood.
Our Role:
As a creative web agency, we had the pleasure of designing and developing the Embrace Holistic Health website. Our goal was to create an online space that reflects the serene and nurturing essence of our client's services.
Design and Functionality:
User-Friendly Layout: We crafted a website that's as calming as a yoga studio, with easy navigation and a soothing color palette to welcome expectant mothers and new parents.
Service Highlighting: Each service, from nutrition counseling to prenatal yoga classes, is showcased with engaging visuals and detailed descriptions, making it easy for visitors to find the support they need.
Responsive Design: Understanding the busy lives of parents, we ensured the website is fully responsive, providing a seamless experience on both desktop and mobile devices.
SEO Optimisation: We integrated SEO-friendly content to ensure high visibility for key services like prenatal wellness and baby yoga, making it easier for new clients to discover Embrace Holistic Health.
Outcome:
The result is a website that not only beautifully presents the holistic approach of Embrace Holistic Health but also offers an intuitive and informative user experience. It's a digital reflection of the client's commitment to nurturing health and wellness from pregnancy and beyond.